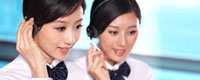 Name: Lisa Liu
Tel: 0086-0532-87670823
Fax: 0086-0532-80687027
Mobile: 0086-13730919161
E-mail: chinagascylinder@163.com
Skype: lisa_qingdao
Skype: baigongcn
Skype: cnbaigong
Skype: cngascylinder
QQ: 1722660976
QQ: 2100467747
QQ: 1296442798
QQ: 2376763120

| | |
| --- | --- |
| | Product name : 40L Argon Cylinder |
Details:
Seamless Steel Argon Cylinder
1.Manufacturer can supply both industrial gas and gas cylinders.
2.Products exoported to 100 countries.
3.Volume:1L-50L
Product Description


The gas industry relies heavily on cylinders to store and transport gases.
High-pressure gas cylinders – for oxygen, hydrogen, nitrogen, argon, helium, air etc
Manufacture Standard for our gas cylinders: GB5099, ISO9809.
The raw material is Seamless Steel Pipe.

Our Seamless Steel Gas Cylinders can be widely used in many fields, such as industry, medical equipment, fire protection and scientific research, for storage and transport of permanent gases and high pressure liquefied gases, such as Oxygen Gas, Carbon Dioxide Gas, Argon Gas, Nitrogen Gas, Helium Gas, Carbon Monoxide Gas, SF6 Gas, N2O gas, Air, etc.
Seamless Steel Argon Cylinder GB5099 / ISO9809 Specification

Note:1.WMA-Concave Bottom WMT-Convex Bottom
2. Hydraulic test pressure: 25Mpa or 30Mpa
3. Working test pressure: 15Mpa or 20Mpa